Universe 1
They met when Darcy needed her to track down a friend that had gone missing. They hit it off instantly and by the end of the day they were making out on Ven's couch. They had a bit of a whrilwind relationship before Ven got pregnant. Now they are engaged and happily expecting their first child.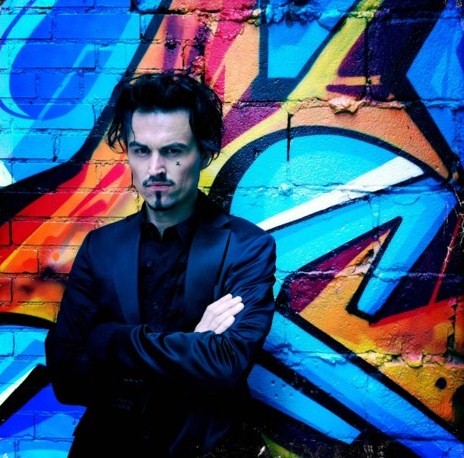 Universe 3
They were best friends in high school, neither of them had many. She helped him stay away from his abusive step-father and he protected the frail elf. Until they graduated and drifted apart, until one faithful Halloween brought them back together. After a crazy night of sex Ven went home, then returned three months later, pregnant.
High School AU 1
He was her gym teacher and they began a secret relationship after the first week of school. They just clicked in a way the elf had never before, until one misguided romp in his office got her pregnant. They are trying to sort out their lives, she maybe scared but she loves him more than anything.
Witness Protection Verse
They met when Ven was on the run, she stopped for a while in Sunnydale. They got along really well and he made her brief time in the town fun. Now that she is protected by the FBI as a material witness he somehow found her again and is helping heal her broken heart.
Universe 2
Ven found the shifter beaten in an alley, she took the girl into her home and took care of her. In doing so she fell hard for her, but until Chelsey made it clear she had feelings for the elf as well. They began an interesting relationship that has blossmed into a chance at love.
Vampire AU
Of course the first and only time Ven ever decides to go to a high school party she gets assualted and turned by an unknown vampire. Caroline found the girl the next morning and is helping her adjust to her new life. The new born vampire may be developing feelings towards her new friend, but is sure they will never be returned.